Go to blog main
How to Buy MATIC (Polygon)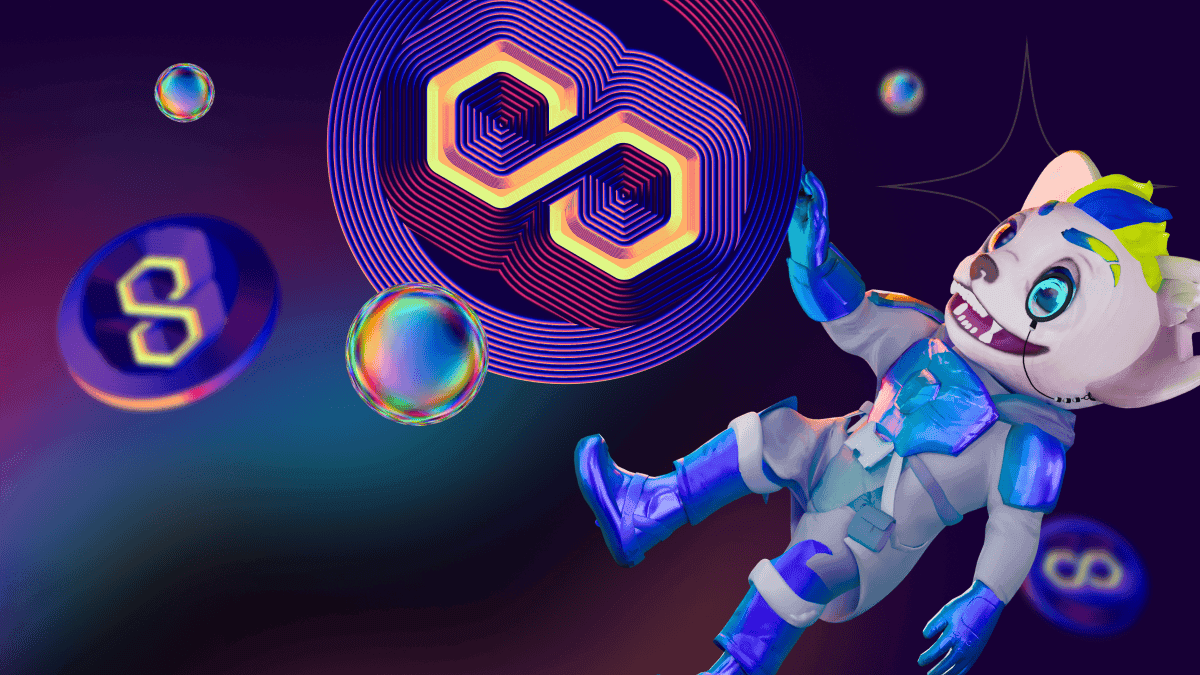 How to Buy MATIC on Polygon Network
This article will provide you key information about L2 technology and expand your understanding of blockchain. Also, we'll show you how to buy MATIC directly on Polygon network and enjoy the benefits of digital assets without revealing your sensitive data.
Scalability issues have been identified in some blockchains. The increased network load has led to slower transaction times and higher fees. The Polygon network was designed to solve these problems.
What is Polygon (MATIC)
Before we explain how to buy Polygon MATIC, you should know that this asset is one of the ten most popular cryptocurrencies by capitalization. But this history began with Ethereum.
The second most popular blockchain needs gas. This is the fee's name on the Ethereum network, which users must pay for a successful transaction. Its size depends on the load on the blockchain. During the NFT boom, the average fee on the Ethereum network reached $40. How to solve this issue? Exactly! Use 2nd-level solutions or L2.
Polygon is a network of autonomous sidechains and 2nd-level solutions deployed on the Ethereum blockchain to increase network scalability. MATIC is a governance token used to pay the network's fees as well as trade. So, how to buy polygon crypto?
Where can I buy Polygon (MATIC)
Buy Polygon (MATIC) on the decentralized exchange platform (DEX) WhiteSwap. Since we are not interested in storing cryptocurrencies and users' sensitive data, you do not need to register and pass KYC. This means that hacker attacks and the exchange challenges will not lead to the loss of funds, since transactions occur directly between the interested parties wallets. While it may not be the cheapest way to buy MATIC, this is the most secure method.
WhiteSwap provides the ability to safely and anonymously exchange tokens within the same network. Also, we do not control transactions; smart contracts do this. What else?
You can earn fees by providing liquidity to the DEX if you are looking at how to invest in Polygon (MATIC) to increase money.
WhiteSwap enables you to manage the project using the WSD governance token (see all the details here).
How to buy MATIC on Polygon network
To buy MATIC Polygon on WhiteSwap:
Go to the swap page.
Select the Polygon network at the top of the screen.
Set up a transaction by clicking on the gear icon.
Connect your wallet with enough cryptocurrencies to exchange (the solution for those who don't know how to buy MATIC on Polygon network with Metamask).
Choose the token you want to use to buy MATIC.
Enter the amount of MATIC you want to exchange, and click the "Swap" button.
Read the details of the transaction and confirm the swap.
Go to your cryptocurrency wallet app or website and confirm the transfer.
Ready! Now you can track the status of your transaction with Polygonscan.
Pay attention. Import the list of tokens from another DEX exchange or aggregator if the necessary assets are missing. To do this, click "Select a token," "Change," and add the desired list. If you are looking for how to buy Polygon MATIC on Trust Wallet, use WalletConnect.
What can you do with MATIC
We found out how to buy Polygon MATIC on WhiteSwap. Now let's look at what benefits this asset provides.
Long-term investment
Buy MATIC Polygon and keep it in your cryptocurrency wallet. A profit will depend on how high polygon crypto can go.
Trading
Trade on the crypto exchange and earn money by buying and selling MATIC.
Providing liquidity
Become a liquidity provider on WhiteSwap and earn a 0.3% fee on all trades with MATIC Polygon proportional to your share in the pool.